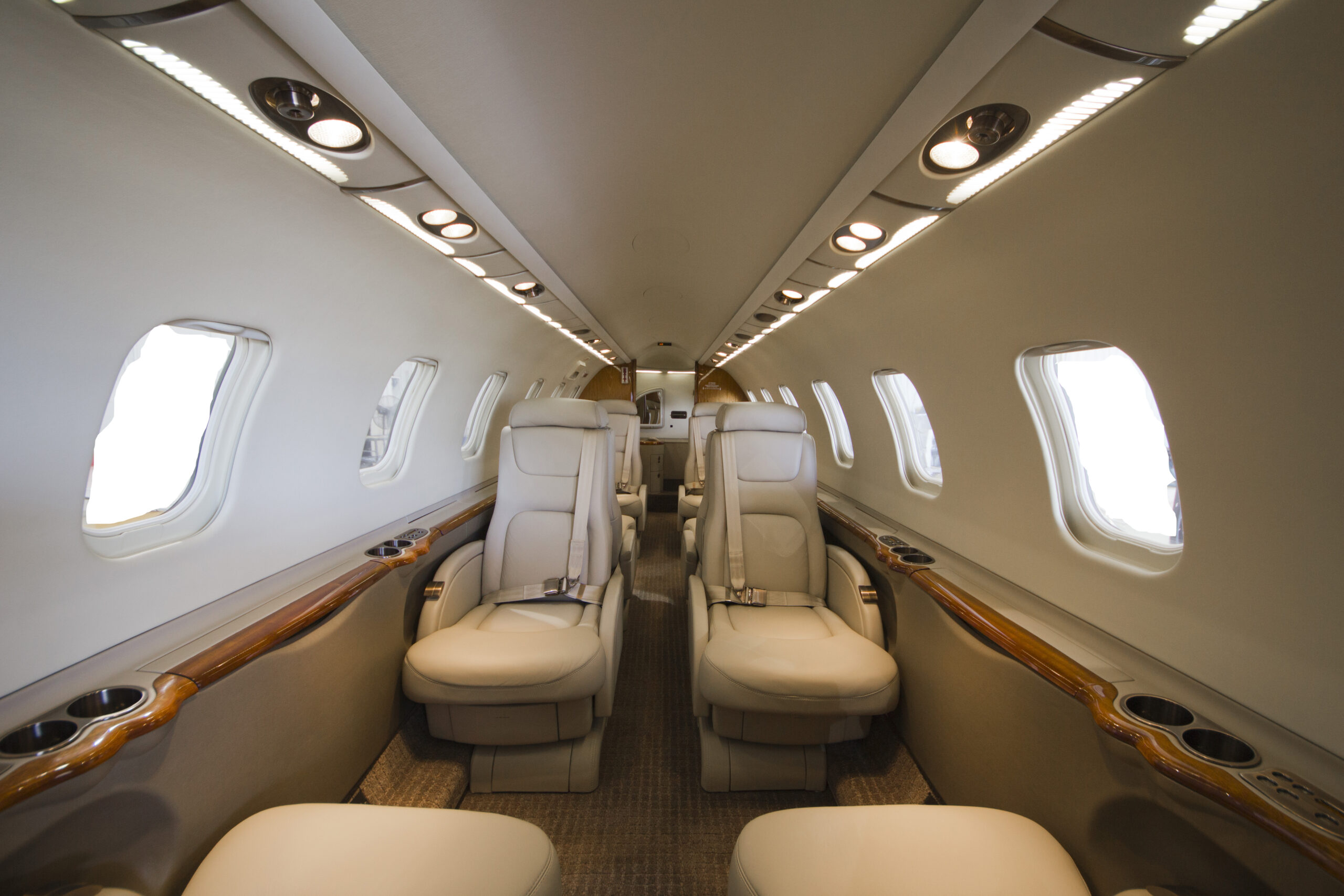 Aviation Advisor, Inc. is a FAR Part 135 Operator based out of Kenosha, WI (ENW). The company is proud to showcase a completely refurbished Lear 45XR. This aircraft is now available for charter out of the Chicago and Milwaukee markets.
Lear 45XR Refurbishment Details
A proven winner, the updated cabin and avionics package make this Lear 45XR more comfortable and capable than ever before. Partnering with Flightstar Corporation out of Champaign, IL (CMI), Aviation Advisor, Inc. worked alongside the aircraft owner to update the cabin and provide a passenger experience that far exceeds the competition.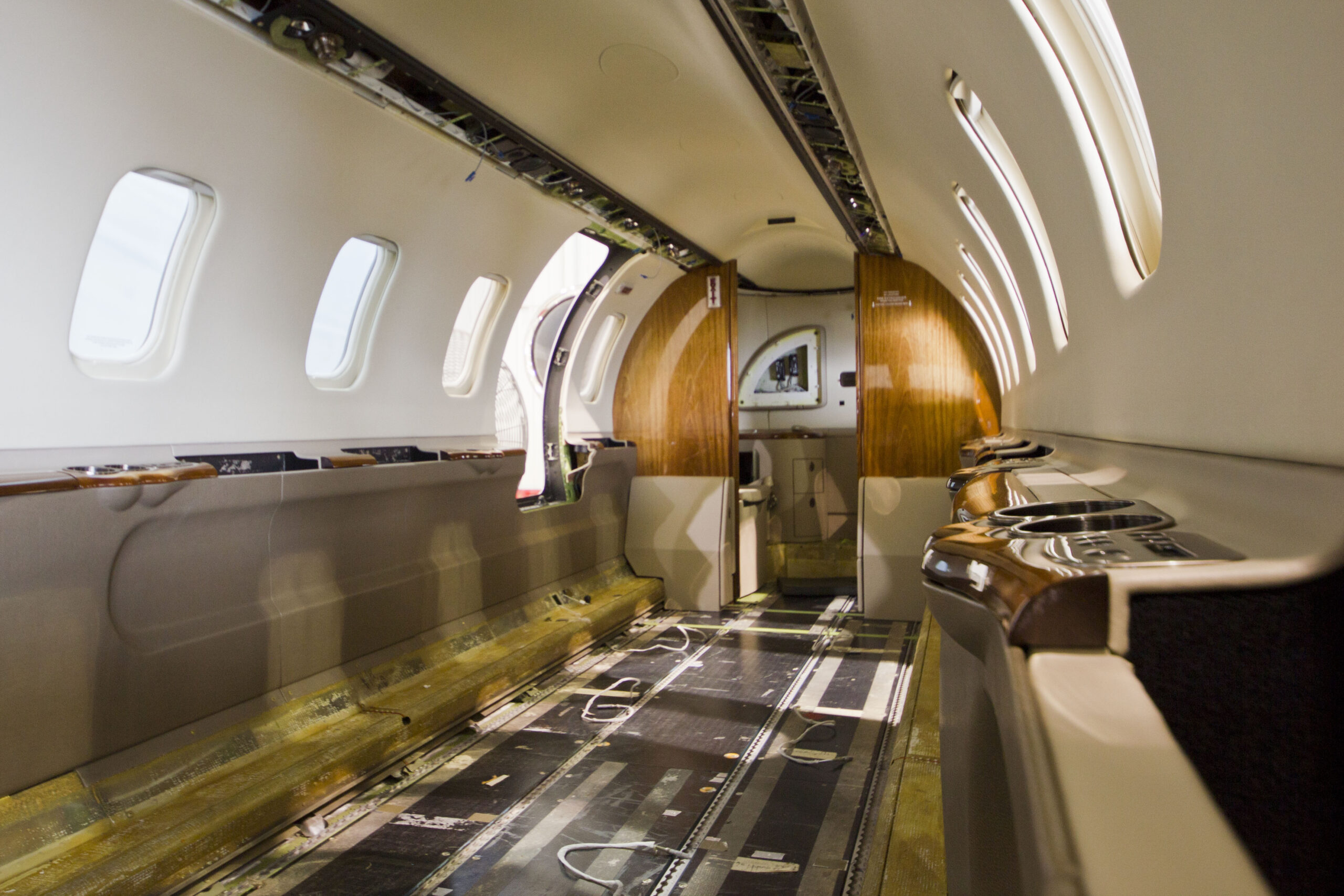 The aircraft interior was completely removed and redesigned. Light colored leather seats with brushed nickel hardware were added throughout the cabin. The light wood accents and galley were also removed. They were coated with a high gloss finish that adds to an already light and open cabin. In addition, the lavatory provides an open and light feel with a fully functioning sink and lighted mirror.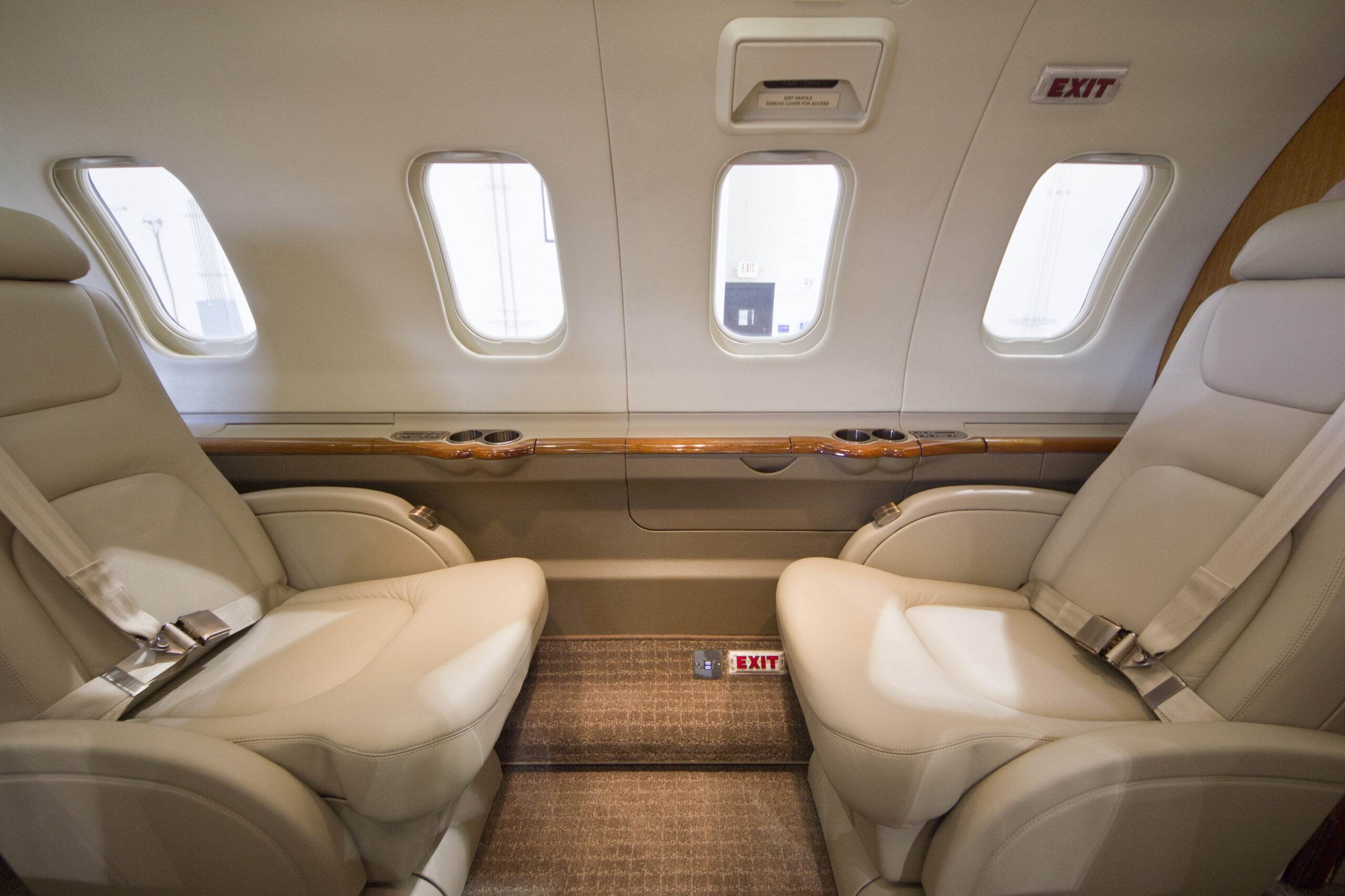 Lear 45XR Highlights
The Lear 45XR features Wi-Fi connectivty, double-club seating for (8) passengers and fully enclosed lavatory. Flightstar also completed multiple avionics upgrades including WAAS/LPV and ADS-B capabilities that exceeds the current 2020 mandate.
From our V.P. of Business Development
"We are excited to add this recently refurbished aircraft to the Chicago based charter fleet. This aircraft reflects the high quality aircraft that our clients demand and will continue to win relationships going forward," says Jason Shook, VP of Business Development. "The Lear 45XR remains one of the most sought after charter aircraft. We are proud to operate multiple Lear 45XR aircraft that all reflect the Aviation Advisor, Inc. commitment to providing superior solutions for our clients."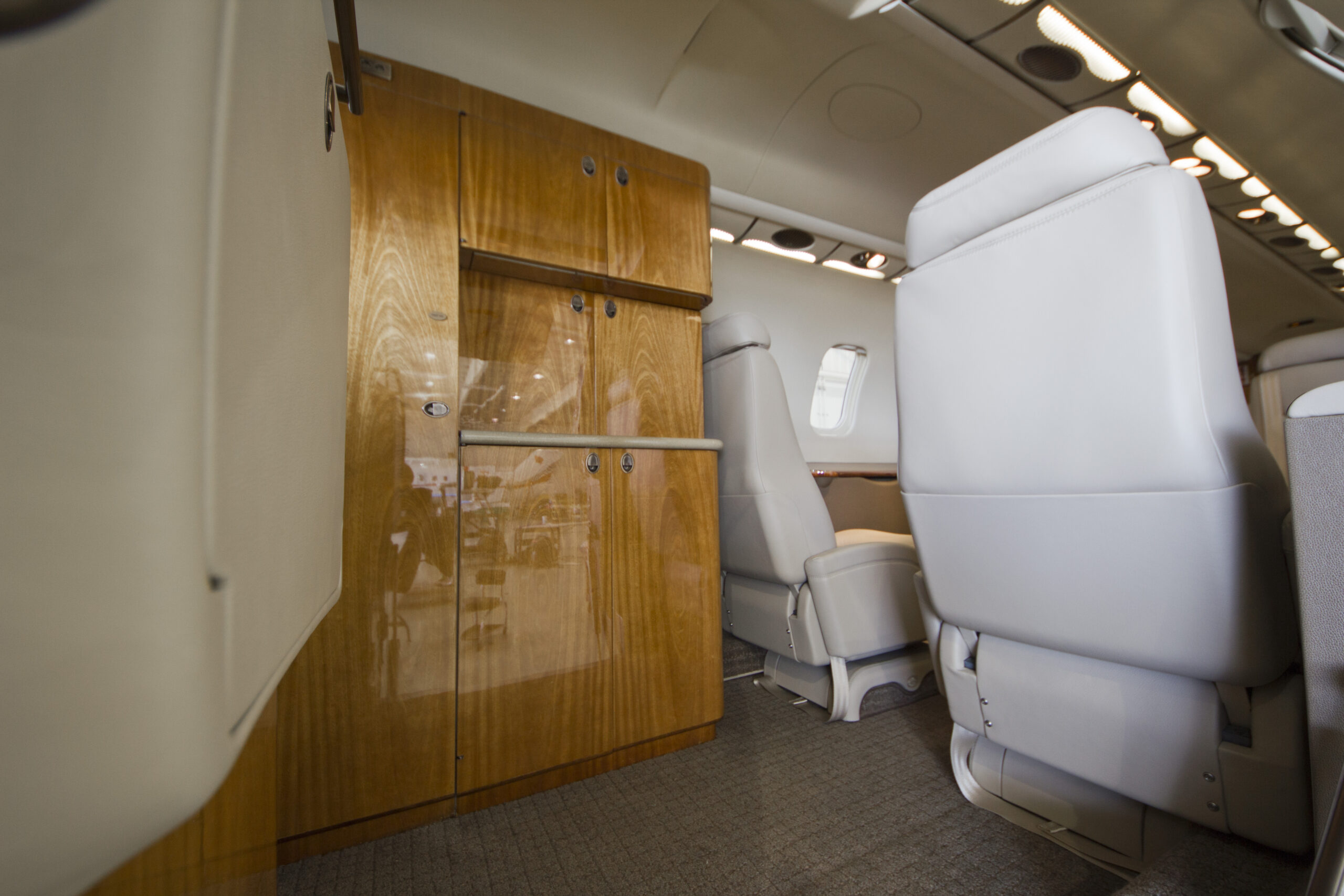 You can view the entire fleet of Aviation Advisor, Inc. aircraft here.
Our team is available 24/7. Contact Aviation Advisor, Inc.
847-395-3767
Aviation Advisor, Inc. is proud to operate one of the newest and most diverse fleet of charter aircraft based in Chicago, Milwaukee, Madison, Green Bay, Dubuque, IA, and Naples, FL. Operating under Air Carrier Certificate #ZDVA424K, our team has established a fleet of aircraft that are unmatched within the private aviation arena.