Aviation Advisor, Inc. is proud to announce the addition of a Learjet 45XR aircraft to the Midwest charter fleet!
About the Learjet 45XR
Aviation Advisor, Inc. announced the expansion of its charter fleet with this Learjet 45XR. The Learjet 45XR is the flagship aircraft of Bombardier. This aircraft flies farther, faster and with more passengers than any other aircraft in its class. At full capacity, the aircraft can fly non-stop itineraries such as Chicago to Las Vegas.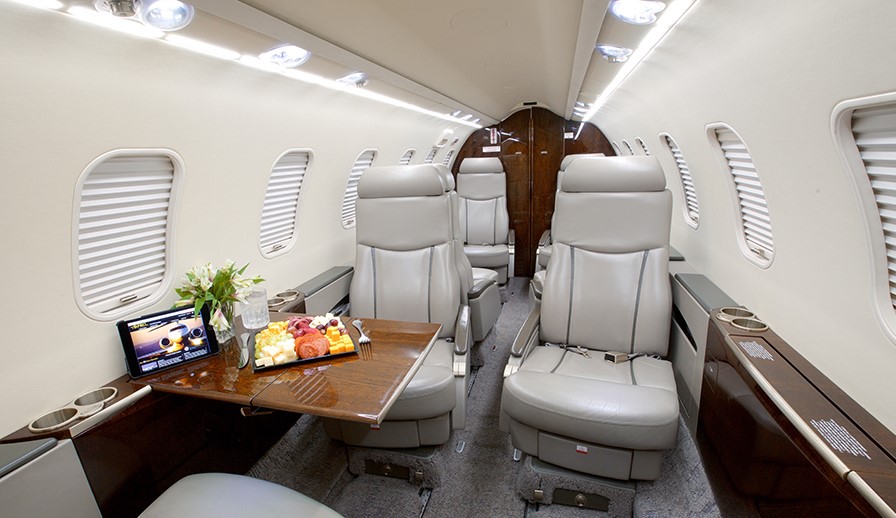 From the President, Saul Thompson
This light jet joins the company's diverse fleet of (18) aircraft ranging from super-light to heavy jets. With this addition, Aviation Advisor has (3) Learjet 45XR jets. Saul Thompson, President of Aviation Advisor, says "Our company focus continues to be client centric and service oriented. Having like kind aircraft within the fleet provides the consistency most customers expect when traveling privately and seeking a long term business partnership. The LR45XR is the perfect complement to our existing portfolio of managed aircraft and the capabilities fall within client performance and comfort expectations."
About Aviation Advisor, Inc
Aviation Advisor, Inc. is the Midwest's premier aviation solutions firm. The company offering includes Aircraft Management, Executive Air Charter, and Consulting Services. With the culmination of three decades experience in the aviation industry, Aviation Advisor, Inc. was founded in 2000 to become a leading aircraft management and private charter service of choice. You can view the entire Aviation Advisor, Inc. charter fleet here.
Get In Touch
Aviation Advisor operations are conducted at the highest levels of safety. To learn more about Aviation Advisor's approach toward service, aircraft charter/management or aviation consulting please contact TJ Chase, Regional Director of Business Development at 847-395-3767.